College Acceptances/College Planning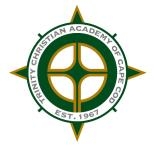 Congratulations to the Class of 2017 for 100 percent college acceptance!
Since the inception of our high school, Trinity Christian Academy's graduating seniors have been accepted into the colleges of their choice.
Some of these colleges include:
Anna Maria College
Boston Baptist College
Boston Univesity (Masters Program)
Brandeis University
Cape Cod Community College
Charleston Southern University
Clark University
Crown College
Curry College
Eastern Nazarene College
Emmanuel College
Emmaus College
Emerson College
Framingham State University
Gordon College
Grove City College
Lesley University
Liberty University
Massachusetts Maritime Academy
Merrimack College
Messiah College
Muskegon College
Northpoint Bible College
Norwich University
Nyack College
Pace University, NY
Palm Beach Atlantic
Plymouth State
Quinnipiac University, CT
Regis College
Roger Williams
Southern Adventist University
Stonehill College
Tufts University
Union University
University of Hartford
University of Massachusetts-Dartmouth
University of Massachusetts-Lowell
University of New England
Wentworth Institute of Technology
Wheaton (MA)
Wheelock College
and more!
College / Career Planning in Grades 9-12 at Trinity Christian Academy
The College and Career Planning program at TCA begins in the Upper Level Freshman year (Grade 9), with enrollment in college-preparatory courses, and guidance offered in relation to goal-setting, understanding the G.P.A. (Grade Point Average) and course credit system, as well as beginning exposure to the concept of College Entrance Exams.
As students progress to their Sophomore year, information regarding the preliminary Scholastic Aptitude Test (PSAT) is shared, and an opportunity to take it earlier than typically scheduled Junior year is explored. Students continue to build their transcript as they pursue college-preparatory classes, and students with specific or alternative career interests (such as in pre-medicine, pre-law health care, culinary/hospitality industry, U.S. Coast Guard or other branches of the Military) are offered resources and assisted in starting beginning research regarding these fields and related areas of required study.
As students head into their Junior year, they are assigned a test date in October to take the PSAT Exam, offered on-campus, as we are an approved College Entrance Examination Board (CEEB) site. PSAT review materials are issued to students, and review "Questions of the Day" are posted, as well as made available Online. PSAT results are typically returned by December, and planning then begins for the Upcoming SAT exam (which is ultimately submitted to prospective colleges) in the Spring. SAT review materials are available through our College/Career Resource center, and SAT review courses are offered on-campus based on class interest. Spring of Junior year is also a time when students meet with the College/Career Planning Advisor to review completed and remaining required course credits, plan Senior year courses, and explore college or program visitation options.

Senior year, college and career planning becomes a more direct-service model, with Seniors meeting with the Advisor weekly throughout Terms I and II, in order to:
Explore individual student aptitudes and interests
Explore potential college majors or focus of study
Review personal preferences regarding size, location and types of colleges, universities or programs
Engage in interactive discussion regarding the application process
Review resources and receive assistance in setting up files of potential college programs to which students is interested in applying
Receive assistance in filling out individual college applications, including the "Common Application"
Receive resources and support related to writing a successful College Application Essay
Set a plan for securing appropriate letters of reference
Set a timeline for Apllication completion
In Terms III and IV, college and career guidance shifts to:
Education regarding the Federal Financial Aid and the required financial application (FAFSA)
Pursuing various financial aid opportunities including scholarships, grants and loans
Exploring specific State and National Scholarship opportunities
Reviewing eligibility criteria for Trinity's own Upper Level Faculty Scholarship
Connecting students with TCA alumni for Question & Answer sessions regarding the college experience
Throughout the school year, particularly in the Fall, TCA hosts college informational forums with representatives from various schools such as Gordon College, Eastern Nazarene College, Pensacola College, Stonehill College, Curry College, and Liberty University (among others), and also makes students and families aware of the dates of local and regional college fairs.
It is our sincere desire to assist all Trinity students in pursuing development and use of their God-given gifts and talents as they look ahead to life after High School, and we look forward to partnering with Christian students and families in this endeavor!

Lisa C. Williamson
Upper Level Lead Teacher
Director of College and Career Planning