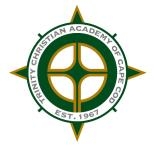 COLLEGE PLANNING INFORMATION
FALL 2015

Dear Parents of Juniors and Seniors,

Happy Autumn! Back-to-School time brings feelings of excitement, anticipation and sometimes for upperclassmen and their parents, a bit of anxiety as well, as PSAT's, SATs and college-planning decisions loom large.

We are committed at Trinity Christian Academy to provide support, resources, guidance and prayer on behalf of you and your children as you move through this process. Just as we met with the students last Spring to review their credit status, make them aware of college-planning resources available at TCA, and assist with SAT registration, we will be meeting with them this Fall to continue to assist with SAT /PSAT registration and managing deadlines and procedures related to the application process for colleges and post-secondary school programs.

Specifically at this time we'd like to share the following resources, upcoming events and recommendations:
We have copies of Barron's Guide to Colleges and Universities both in book form and on DVD in the Upper Level which you are welcome to peruse on site; copies were issued to Seniors last year and will be issued to Juniors this year.

PSAT and SAT test registration dates, fees, etc. are posted on the Upper Level Info. Bulletin board, as well as handed out directly to students.

A flyer offering an overview of the PSAT will be provided to Juniors, and a booklet reviewing the SAT has been issued to all Seniors.

SAT and PSAT registration will continue to be monitored. Seniors indicating interest in taking the SAT for a second time have already either taken the October 3rd exam (held at public schools in their districts), or should be registering for the Nov. 7th Exam (Regular Registration by Oct. 9th, Late Registration with extra fee by Oct. 23rd). This year we are pleased to announce that we are not only again able to offer the PSAT for Juniors right here at TCA (enrolled Trinity students are already pre-registered), but will offer a "practice" PSAT session for Freshmen and Sophomores on Nov. 11th.
Information regarding college entrance exams as well as an SAT Practice "Question of the Day" is available at www.collegeboard.com

SAT review DVDs are available to preview from Mrs. Williamson.

"College and Career Planning" sessions have begun with Seniors on Tuesdays during 8th period. This is a designated time when Seniors meet with Mrs. Williamson to complete the "Application Manager" Worksheet to record colleges/programs being considered, their respective application deadlines, timelines for letters of recommendation, etc. As the year progresses, we will also work on Application essay writing and Financial Aid resources will be shared.

Notifications of College Fairs in the area will be posted in the Upper level and sent home via flyers; upcoming events include the Cape-wide College Fair at Barnstable High School on October 21st from 3:30 –5:30 p.m.

A Financial Aid Workshop, including an overview of the FAFSA process, is being considered for an evening possibly in December; information will be forthcoming.

Visits to colleges are strongly recommended for Juniors; exposure to different sized schools in different settings (i.e. urban vs. suburban vs. rural) help students be objective about their choices. Some colleges offer "Experience Days" in which high school students can take a student-led tour, attend classes, and visit dorms.
This can be an exciting time in your and your son/daughter's lives as you look ahead to what God has in store for them, and we at Trinity Christian Academy certainly seek to join you in joyful anticipation!


In His Service,

Lisa C. Williamson, U.L. Lead Teacher/College and Career Guidance