Mr. Ben Haskell received his Master's of Christian School Administration from Grace Theological Seminary in Winona Lake, Indiana, and his Bachelor's degree from the University of Massachusetts. His journey in Christian schools first began as a teacher at Faith Christian Academy (Hyannis) in 1978 and later in 1987 as the founder/principal of Heritage Christian Academy, North Falmouth. Ben served 18 of his 40 plus years in Christian schools as the Superintendent of West Hills Christian School in Portland, Oregon. The independent K - 8 school in Portland grew from 265 to 455 students, obtained dual accreditation, added academic and extra-curricular offerings, and underwent several capital campaigns to expand the campus during his tenure.
Ben also served as a member of the Northwest Regional Accreditation Commission for the Association of Christian Schools International (ACSI). During his service on the Commission, he was involved in leading and participating on more than 15 accreditation teams to evaluate schools within ACSI's Northwest Region (Oregon, Washington, Idaho, Alaska, and Montana).
Ben currently serves as District Representative for the Association of Christian Schools International for Eastern Massachusetts and Rhode Island and as a ACSI-MA Leader and is a member of
Project Access
representing faith based schools in Massachusetts on public policy issues.. He is also involved with the New England Association of Schools and Colleges and enjoys serving on school accreditation teams here in New England.
After 12 years as Headmaster at Trinity Christian Academy and 43 years in Christian Schools, Mr. Ben Haskell will be retiring in June 2021. Both he and his wife, Peg, have been involved in Christian education since 1978. Their life service and commitment to Christian schools will hopefully continue in retirement as consultants and as advocates for Christian schools.
Dr.Bruce Hanlon
Incoming Head of School 7/21
Email: bhanlon@tcaofcc.org
Dr. Bruce Hanlon was recently appointed by the Board of Trustees to become Trinity's New Headmaster in July 2021. He is completing his Master of Science in Education from Cairn University (9/2021), holds a Doctorate in Ministry from Gordon-Conwell Theological Seminary, a Master's in Theology from Fuller Theological Seminary, and a Bachelor's in Communication Arts from Eastern Nazarene College. Bruce founded Crossroads Christian Childcare Center and he taught Bible and Ethics at African Bible College. As the Pastor of Forestdale Church, he has led the way in supporting Trinity Christian Academy. He and his wife, Sarah, have two daughters, Elizabeth and Grace, who have both been enrolled at TCA for the past five years. Dr. Hanlon currently teaches 8th grade Bible, has worked on TCA's curriculum with the faculty, provided a teacher in-service, served with PTF Leaders, and has agreed to Chair TCA's Re-accreditation. Prior to Headmaster Haskell's retirement (June 2021), Dr. Hanlon and Mr. Haskell will be working together toward a positive, smooth transition.

Formerly a resident of California and New York, Mrs. Denise Murdock received her MFA and BFA from Rochester Institute of Technology in Photography, Journalism & Design and has continued her professional development through Association of Christian Schools International. Committed to quality Christian Education, she has worked at Trinity Christian Academy since 2003 . Denise has held numerous positions during her time here at Trinity and currently is the Assistant Administrator and Admissions Director. Grounded in a Christian faith since her early twenties, Denise has worked in youth ministries with Campus Crusade for Christ and Intervarsity Christian Fellowship, along with local youth ministry at her home church. Denise is the mother of two adult daughters and recently became a grandmother. She has lived on Cape Cod for more than 20 years. Cooking, baking, photography and going to the beach are some of her favorite things to do outside of school.
Lisa Colby
Registrar/Office Manager
lcolby@tcaofcc.org


Since enrolling her children in 2005, Lisa has been actively involved at Trinity as Room Parent, Prayer Committee Coordinator, Spring Banquet Commmittee Member and a committee member for accreditation. She joined our staff as Pre-K aide and in 2012 as our Office Manager/Registrar. Lisa received her BA from Assumption College in Worcester, MA, and majored in English and double minored in Politics and Communication. Her work experience includes substitute teaching, banking and working for the Town of Dennis in the Treasurer/Tax Office. Lisa enjoys spending time with family and friends.
She is thankful for and enjoys time with family and friends, traveling, gardening, home decorating/design, and cooking.
Peg Haskell
Director of Development
phaskell@tcaofcc.org


Peg joined TCA as Director of Development in 2009. She earned a BS in Business Administration with a minor in secondary education from Stonehill College. Peg has 10 years of experience as a high school Marketing/Business teacher and 20 years of experience as a Director of Development. She also serves as an ACSI-MA leader and is a member of
Project Access
representing faith-based schools in Massachusetts on public policy issues. During her tenure at Westside Christian High School in Lake Oswego, Oregon, she enjoyed mentoring students in her role as a DECA advisor (a marketing association for high school students) and serving as State Chair on the Oregon DECA Board of Directors. In 2000 she accepted the offer to serve as Director of Development at West Hills Christian School in Portland, Oregon. While serving at West Hills Peg was privileged to be involved in successful capital campaigns that helped establish a private foundation for the school, expanded the campus facilities, and retired debt. In her role as Director of Development at Trinity, Peg enjoys connecting with TCA alumni and friends, grant writing, fundraising, capital campaigns, and event planning. She loves being back on Cape Cod where she and her husband raised their children. Peg enjoys singing, decorating, writing, and spending time with her seven grandchildren, family, and friends.
Lori Gutierrez
Staff Accountant
lgutierrez@tcaofcc.org


After a very successful career in the automotive industry in management, Lori worked a few years ago as the Development/Accounting Assistant and then left to pursue an accounting degree. She obtained her master's degree in Accounting from Bridgewater State University, graduating Magna Cum Laude in August 2020. She is currently pursuing her CPA License. Lori was born and raised on the Cape, but after leaving for college at Liberty University, remained in the South and Midwest for many years, returning in 2011 to be with family as her husband deployed. Lori and her husband, Rafael, have a long history with Trinity and she feels to join our team. When Rafael isn't deployed, they enjoy all the activities that the Cape has to offer.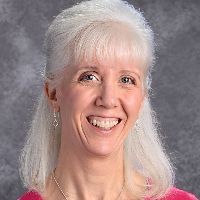 Jenny Lewis
Development Coordinator



Jenny Lewis grew up in the Midwest and graduated from Indiana University with her BSN in 1989. During college she came to know Jesus as her Savior and her life was transformed. Her professional RN career has spanned working for a large hospital, school system, and most recently the Community Health Center. Jenny joined the staff of The Navigators, a Christian Ministry, where for 14 years she invested in the lives of college students sharing the Gospel, discipling and mentoring them. She was also a part of a team that directed and spearheaded a National Collegiate Internship, and she personally coached and trained two interns. During her time with The Navigators she received specialized training in fundraising and experienced her own change of heart toward fundraising; embracing it as a blessing and honor. She was also a Fundraising Coach for five staff women. Jenny has been a volunteer at Trinity the last 4 years in the office and in the Development Department. Her husband, Phil, is an Entomologist with the USDA and works at a local research lab. They have two sons, a senior in high school at TCA and a 5th grader in the Falmouth schools. Their family verse is Hosea 6:3 "Let us press on to know the LORD."