Where a Christian Education Shapes a Lifetime
Pre-K (age 4)-K (age 5)
Our Pre-K and Kindergarten programs offer an effective balance of structured activities and learning centers.

Elementary Education
Students enjoy the opportunity to participate in chapel, music, art, physical education, Spanish, computer lab and library class.
Middle School
(Grades 6 - 8)
School trips include Cape Cod's National Seashore and Washington, D.C. Trip.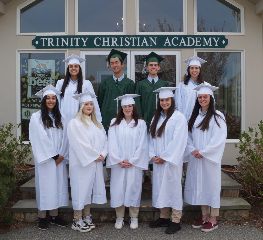 High School
100 % of TCA's seniors are accepted to the college of their choice and receive generous scholarships.